Who are we?
Parkour NSW is committed to growing the parkour community, ethical parkour businesses, and acting as an advocacy group, a governing body, and resource for parkour in all its incarnation.
Parkour NSW is operated by a committee of dedicated volunteers, voted on each year by members of Parkour NSW, who aim to grow and promote parkour to the absolute best of their ability.
Parkour NSW is an autonomous body with close ties to the Australian Parkour Association and greater parkour community.
Why Parkour NSW?
Parkour NSW aims to provide support or parkour across multiple platforms
1) Ease of access to the general public – we want to make it easier for you to start jumping!
2) Support and supervision of parkour based businesses – we want to help all parkour businesses reach their full potential, help them as best we can and make sure the industry grows in an ethical, community controlled manner
3) Support for future business owners – Any advice we can give you, we will give you
4) Support for all parkour communities, both inner city and rural – have an idea for an event or a way to spread the parkour influence? Let us know!
We aim to preserve the spirit of parkour and help in the creation of a positive, safe and fun parkour culture within NSW.
How are we separate from the APA?
While we still support and work with the APA, our aim is to provide specific help to Parkour in NSW. Being a separate body enables us focus on state issues and to provide better support for regional communities.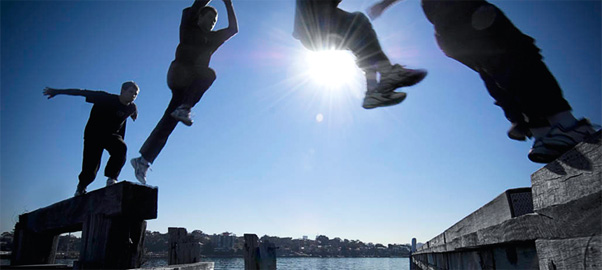 Purpose
This statement of purpose dictates the way the Parkour NSW conducts itself and outlines what the goals of the association are:
To facilitate and develop a strong healthy community for all parkour practitioners within NSW
To facilitate and promote the positive growth of ethical parkour based organisations
To facilitate the growth of public and private training spaces across all of NSW